We are well into the new year now and the housing market is still experiencing constant shifts and changes which leaves many people wondering what will mortgage rates be like in 2023 and will home prices decline? We have the answers and insight to all these questions and more.
Let's take a look!
How will mortgage rates trend in 2023?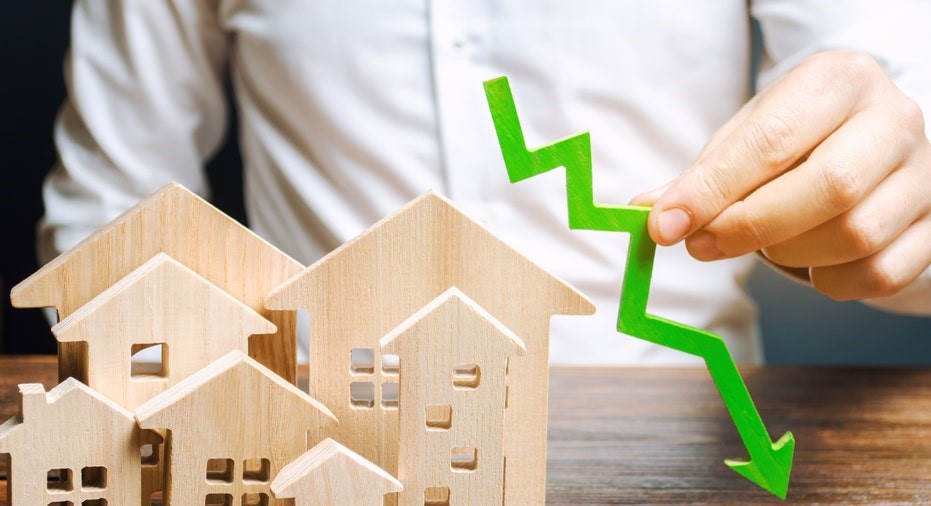 There are reasons to be optimistic that rates will be improving in 2023. As we all saw, rates more than doubled in 2022.
Many forecasters indicate that rates will drop below 6% sometime in 2023.
The last Federal Reserve rate hike was only 50 bps instead of the 75 bps of the last few hikes, as inflation is slowing. If that continues, we'll see the Fed continue to ease off.
Will home prices decline in 2023?
Homes are staying on the market longer, but supply is still low and there are more buyers than homes available so it's still a seller's market which means continued upward pressure on home prices.
Whatever your situation, it's always best to get pre-approved so you know what payment you can afford and what price range you should be looking at.
Should I pull equity out of my home in 2023?
A recent survey by MeridianLink found that 21% of respondents were planning to pull equity out of their homes in 2023.
If you have high interest credit card debt and a super low mortgage rate, it may make sense to refinance and cash out into a higher mortgage rate.
Remember, it does depend on your specific scenario so please reach out to a EHL Loan Officer so we can review your needs.
How is today's housing market similar (or different) from the 2008 market?
The housing climate of 2008 is different from todays. Why?
We are not seeing an alarming rate of foreclosures in today's housing market.
Potential homebuyers have been waiting things out due to unpredictable interest rates and downward trending home prices. These are all temporary reasons as things could change quickly!
Prospective homebuyers are saving money and planning for their future home purchase. Pent-up demand will mean recovery could be fast as soon as market conditions trigger that recovery.
What will the economy and housing market look like in 2023?
We certainly wish we had a crystal ball to answer this question.
Regardless of rates, demand for homes remains strong. Many people still plan to move, upgrade, or downsize and enter as

first-time home buyers.
The spring market is usually hot because this is when potential homebuyers will start their home search. We may see a seasonal uptick during this time.
In almost every recession there's been, the housing market has led into the recession and then out of the recession. Experts expect a similar experience.
Bottom Line:
We wish we had a crystal ball to predict what's going to happen with mortgage rates or price appreciation, but we unfortunately can't control that. Remember, the team at
Emerald Home Loans is always here to help answer any questions you have. We are happy to sit down with you to discus which home buying option best suites your scenario and find out how much home you can afford. We're here to help.
Here are some helpful resources: